Agency
Workhorse Marketing
Client
American Constructors
My Role
UX, Art Direction, Visual Design

Overview
Established in 1982, American Constructors is a 34 year old, general contractor providing full commercial construction services to Central Texas clients in various market sectors including education (K-12 and higher-education), healthcare, industrial, high-tech and religious. They focus on offering pre-design and turn-key construction services and have built a solid reputation among clients for providing valuable technical knowledge and quality construction services.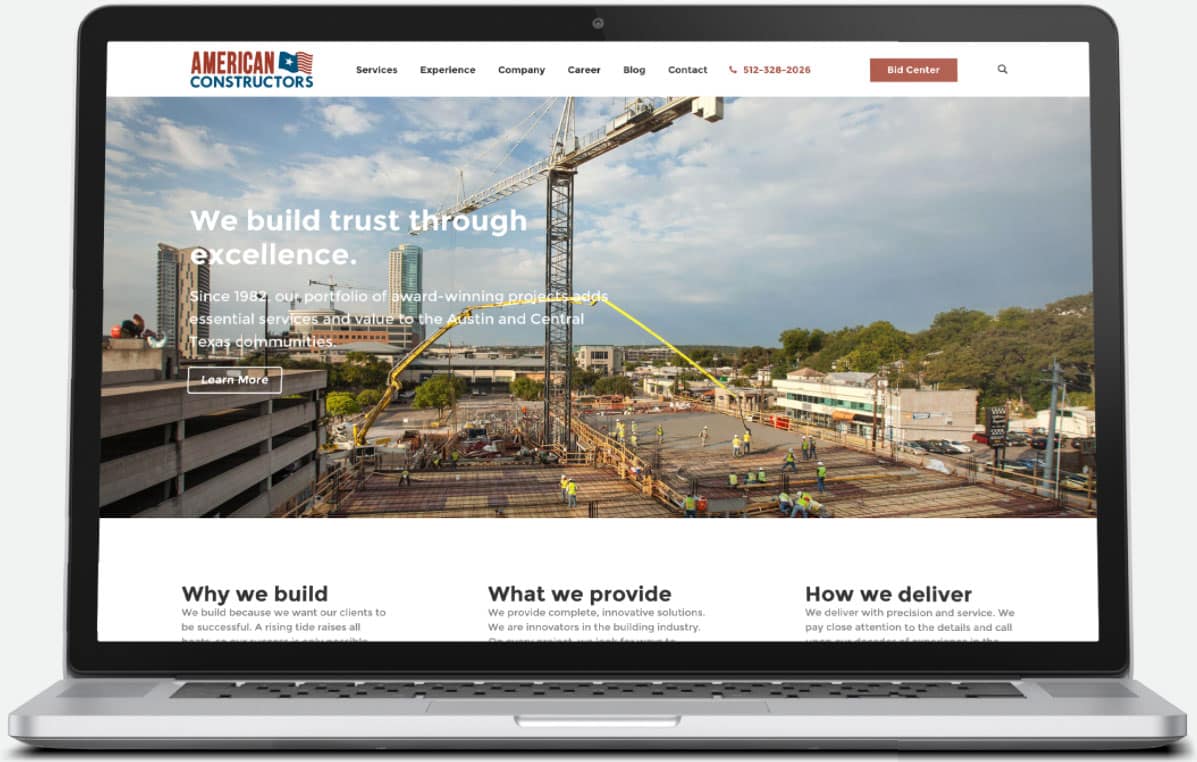 Challenge
The company is facing awareness and perception challenges and the ability to diversify and meet future growth projections. The immediate goal is to build awareness among target market sectors through improved user experience strategies and authentically tell the American Constructors story.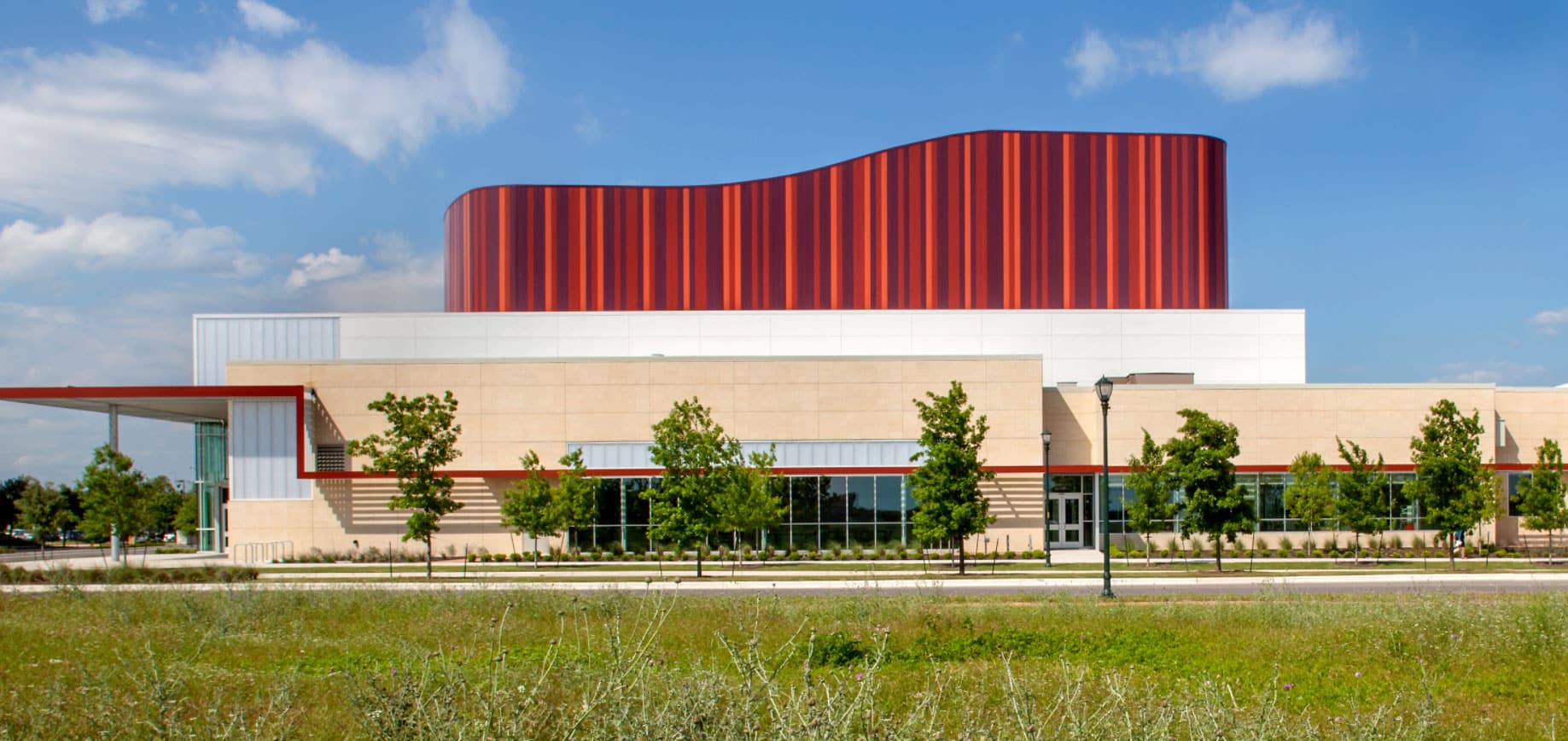 Process
Research
(Who are the users? What is the product? What are the goals?)
Document
Collaborate and build relationships
(users, stakeholders, developers, engineers)
Create early low-fi designs and socialize with stakeholders
(keep everyone in the loop, to prevent big surprises)
Iterate & test (user test where possible)
Handover for implementation
Support implementation
Persona
Bill Meyers
Age

54

Occupation

Superintendent

Status

Married

Location

Austin, TX

Tier

Professional

Archetype

Intellectual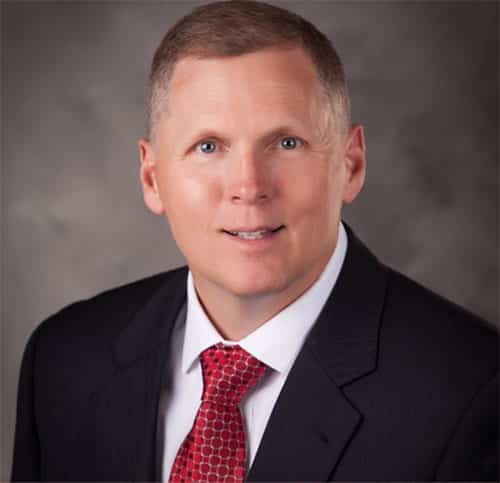 Motivation
Making money and everything else follows that. My objective is fostering good working relationships and satisfying creative work experience for everyone inside and outside the firm.
Goals
Produce plans and specifications that produce structures that are economical, durable, and look good.
Frustrations
It would be helpful if constructors could sometimes dial it back - sometimes too much information opens a client up to scrutiny. For most clients it would be best to give them detailed cost information. If the cushion isn't used it is returned to the client and sometimes clients don't want to give up features to save on budget.
Bio
Dr. Meyers began his career in education in 1987. He worked as a teacher, campus administrator, central office administrator and superintendent in Corpus Christi, San Antonio and south Texas. He also served as the deputy commissioner for dropout prevention at the Texas Education Agency. He currently serves as a board member for the Austin Area Research Organization, Austin Ed Fund and Austin Partners in Education.
Empathy Map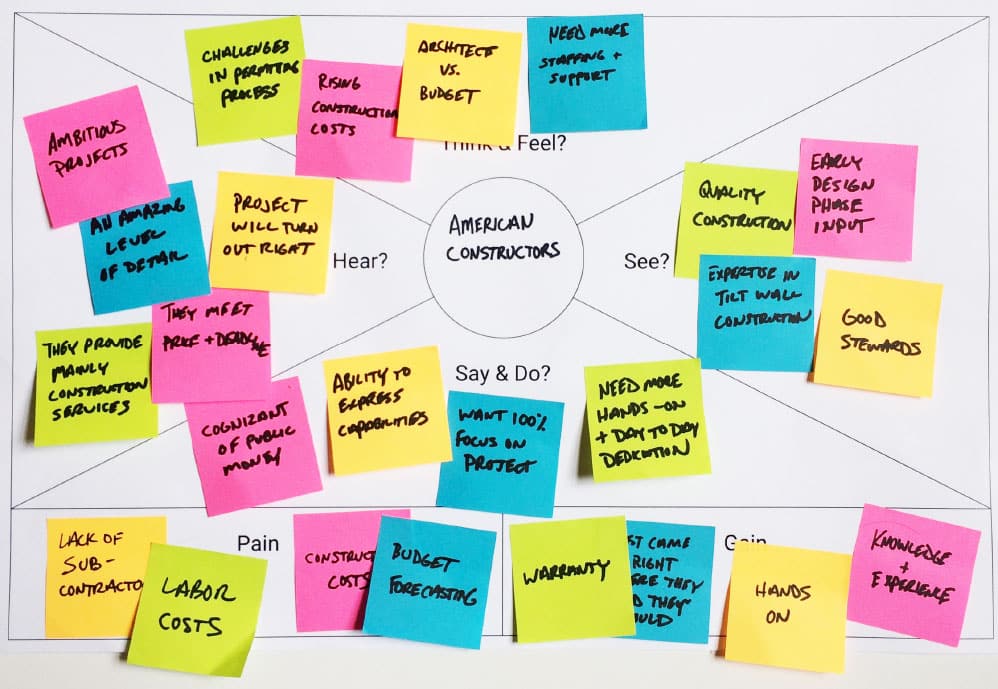 Information Architecture & User Flow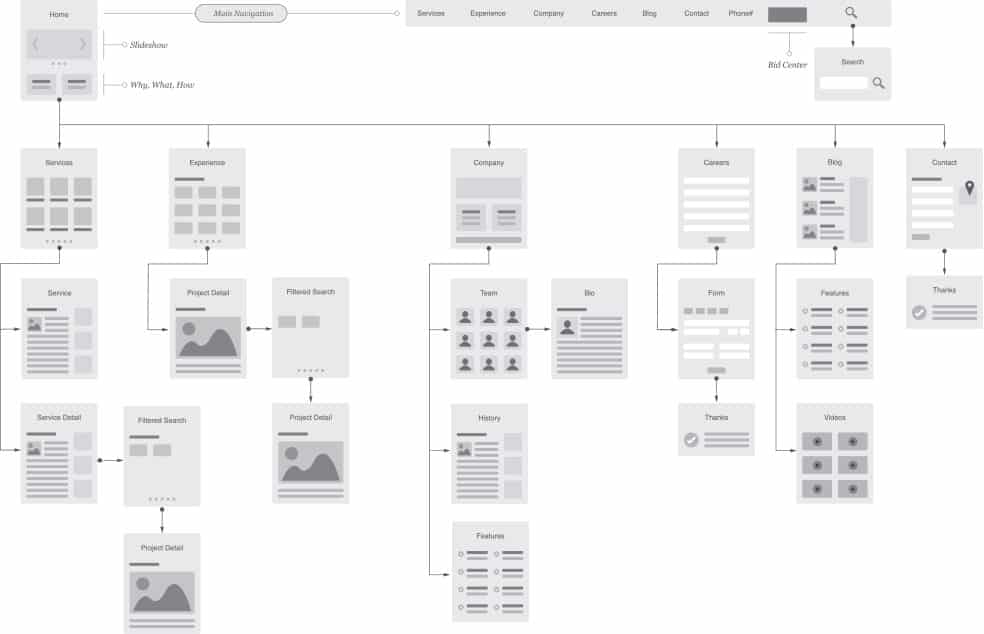 Sketches, Wireframes & Prototypes
Iterate & Test

Final Designs for Implementation